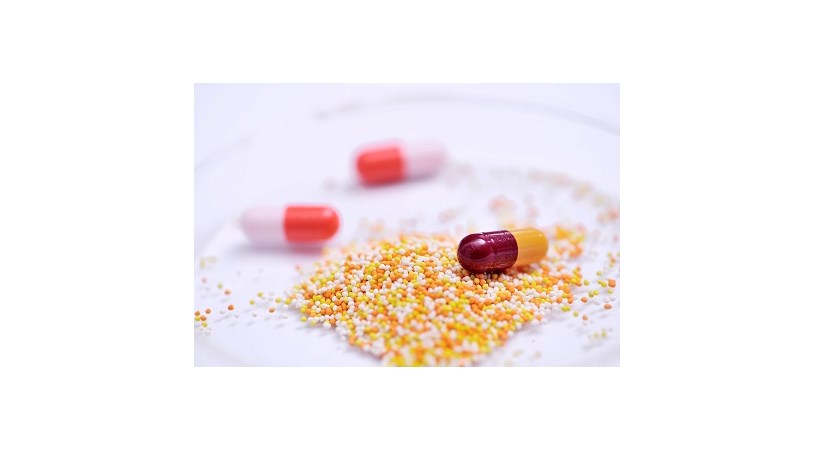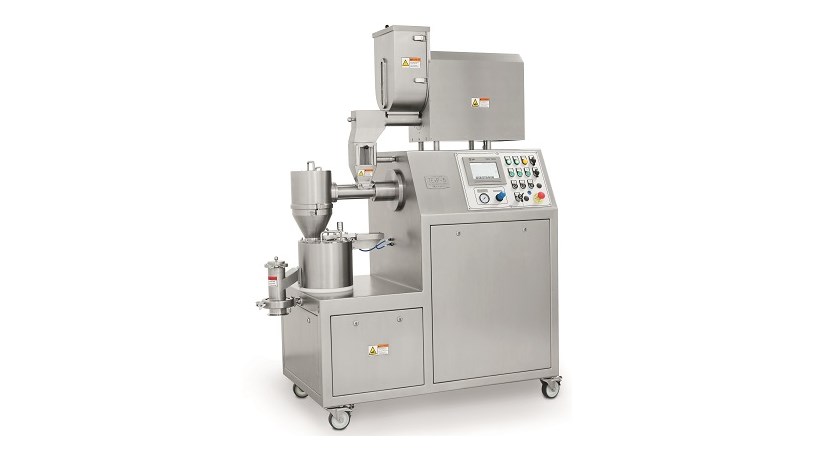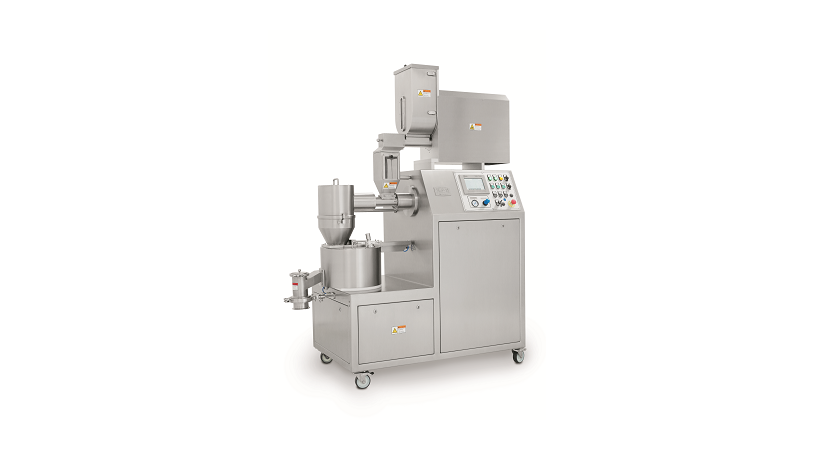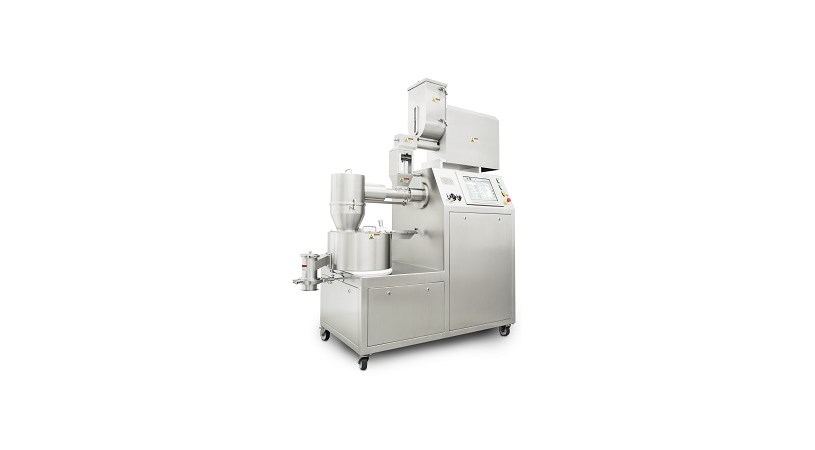 Extruding Pelletizer, TExP-5
Extruding Pelletizer with capacity of 5kg / hour is used for R&D and trial production scale.
Although this is R & D machine, it is designed fully automatically via PLC and touch screen or IPC, with full batch report, in accordance with 21 CFR part 11 standard.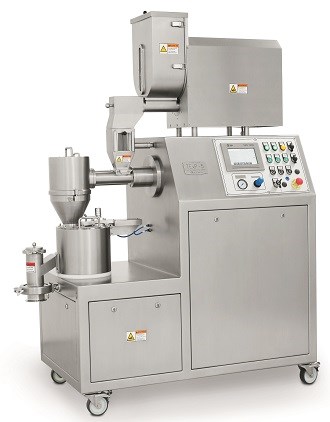 Extruding Pelletizer, TExP-25
The machine is designed with a capacity of 25kg / hour.
The powder is mixed with binders to create wet powder mass. After that, the powder is transferred to extruding screw with die plate size from 0.5 - 3.0 mm to create spagheties. The spagheties then will drop onto spheronisation disk installed below to form spherical pellets with smooth surface.
The machine is automatically controlled. Operation, viewing and reporting are available on HMI that enables operator to access, save and monitor all changes according to 21 CFR Part 11.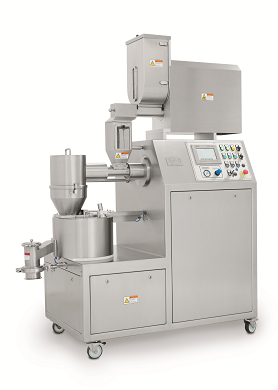 Extruding Pelletizer, TExP-50
The machine is designed with a capacity of 50kg / hour.
Extruding and spheronizing speed can be adjusted on HMI to suit with different product properties. On the other hand, the machine stands solid during operation and is also movable by castors when needed.
Machines are ready for SCADA integration to achieve total supervision for the factory.
Thanks to compact design and few numbers of contact parts, manual cleaning task can be done simply. Thus it is a cost-saving solution. Machine cover is hair-line polished without any protrusions or ruggedness where substances.
All materials of construction are imported directly from Europe; non-metalic materials complying to FDA for food/ drug contact.