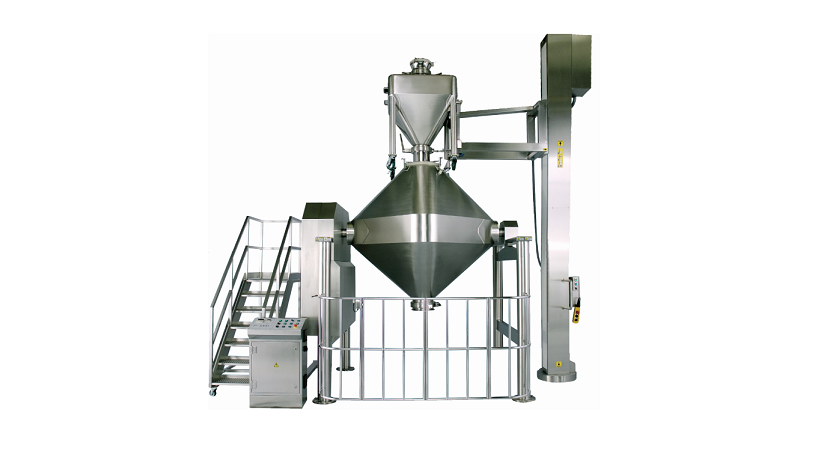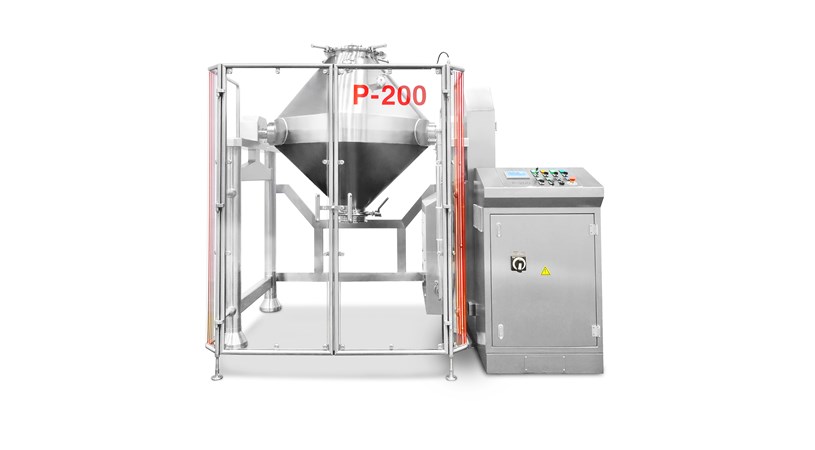 Double Cone Blender is an efficient and versatile machine for mixing of dry powders and granules homogeneously. The effective working volume for optimum homogeneity is between 20-80% of gross volume.
The double cone design eliminates dead spots.
The conical shape at both ends enables uniform mixing and easy discharge.
The cone is statically balanced which protects the gear box and motor from any excessive load.
Powder is loaded into the cone by a vacuum system or by a Lifting device and discharged into a container/ Drum/ IBC through a butterfly valve at discharge.
Baffle is equipped to ensure uniform mixing and minimize working volume down to 20%.
The cone has port for sampling and installation WIP spray ball.