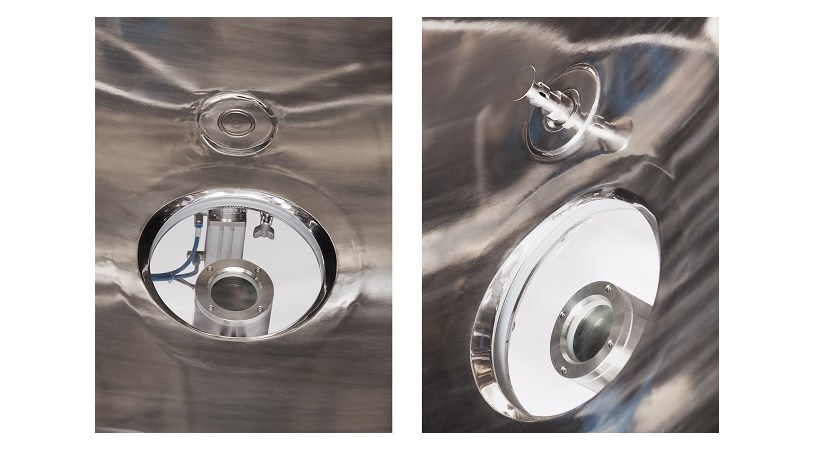 Tien Tuan provides Washing in Place (WIP) or Cleaning in Place (CIP) solution according to cleaning requirement, to ensure cleaning process become optimum and efficiency.
Spray balls rotating 360 degree are arranged logically to spray to all the corner of the machine.
The machine is suitable for different types of washing media: City water, detergent(s), hot water, RO water.
Tien Tuan's machines are designed as cGMP, tightly, allows changing products quickly, thanks to Cleaning - In - Place process. Machine chamber with mirror polished inside and with high pressure rotating spray balls for quick and intensive cleaning of the entire chamber.
It ensures that any surface exposed to hazardous products are free from contamination after the cleaning cycle is complete.
The cleaning process is carried out automatically as programmed. Therefore, defined cleaning results can be achieved and the process can be validated easily.
WIP/ CIP process is fast, lower consumption, simple and reliable.