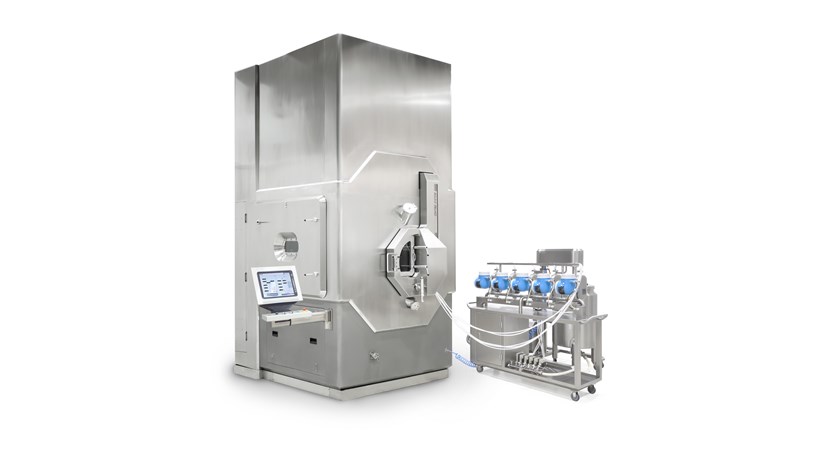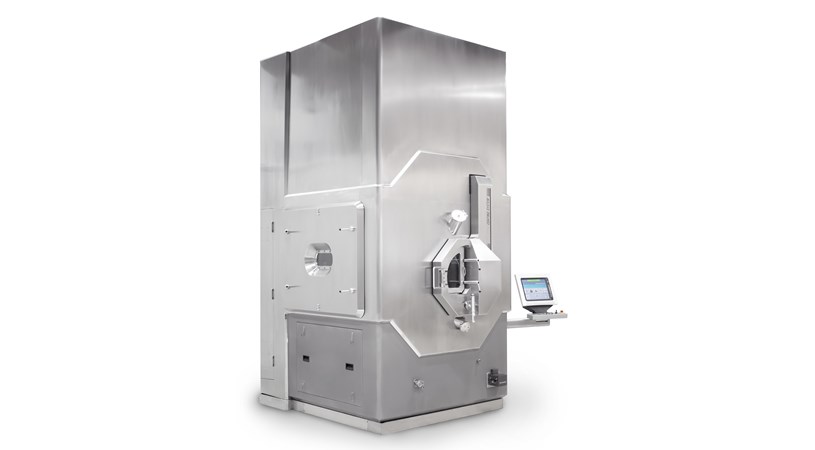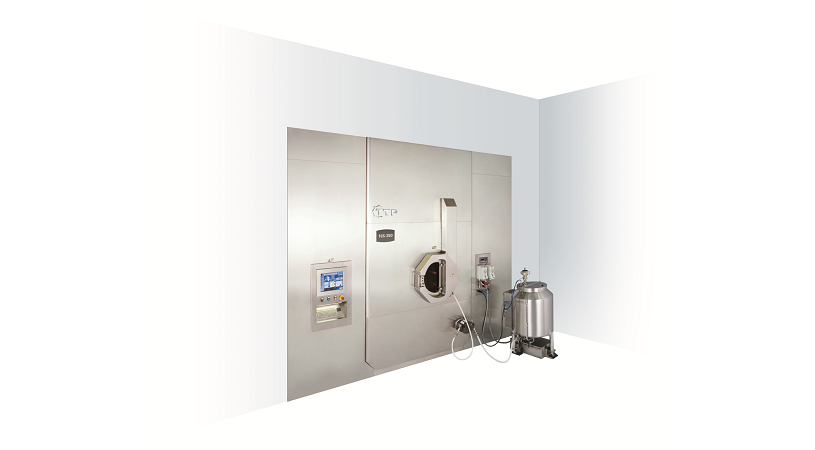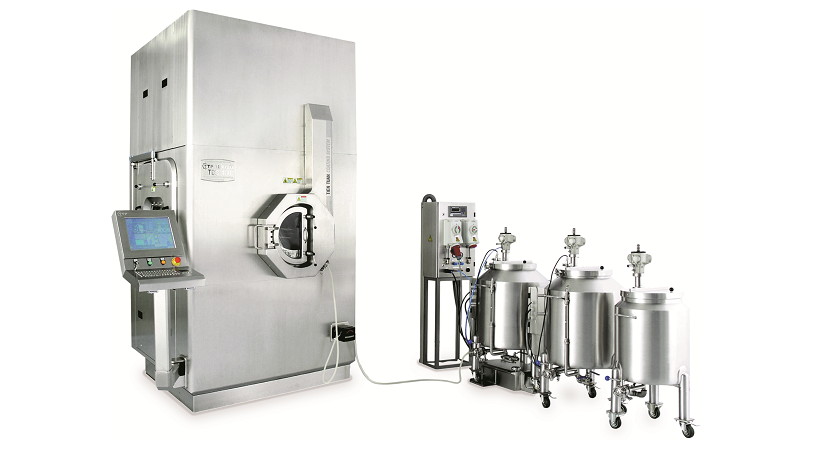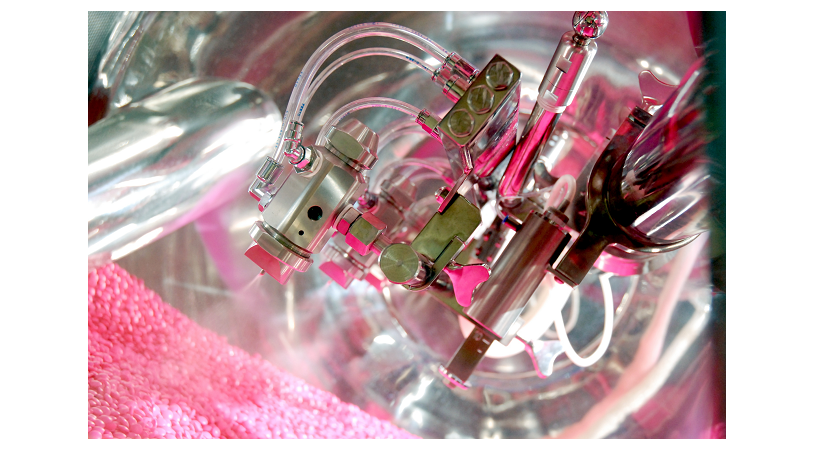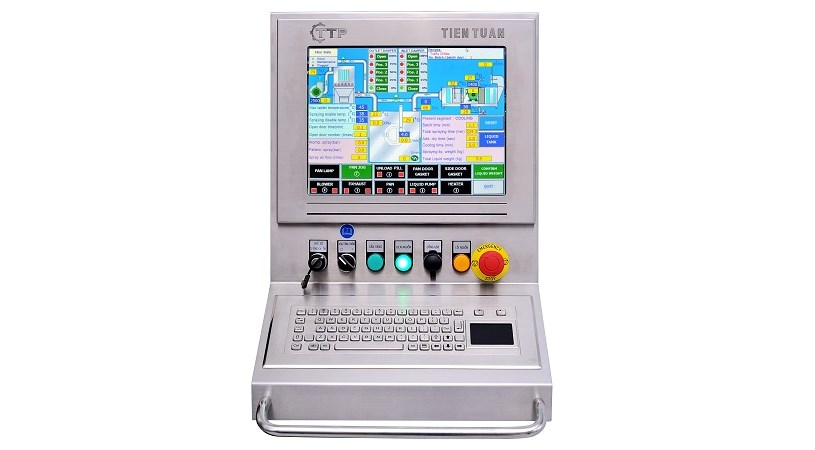 Many solid dosage drugs in pharmaceutical industry are manufactured with coatings on their external surface. Coating serves various purposes such as taste masking, improving physical properties, release control, appearance support. At Tien Tuan, we design auto coating system which can work on both solvent and aqueous solution to apply film layers on tablets and then dry them by hot air. Additionally, tablets can also be sugar coated and then dried with cool air before discharging to tablet bin.
Auto coating system is designed with various output capacity ranging from 50 kg per batch or more. By using advanced coating technology with fully perforated pan, air exchange efficiency is improved thus it reduces machine working time significantly while ensures coating uniformity for products.
The system achieve CE and ATEX certificates and conform with cGMP (FDA), GMP-WHO, GMP-EU, PIC/s, GAMP 4,5.
Upon customer's request, Tien Tuan can design the coating system as "wall-mounted" or free standing type.
Wall-mounted Coating system
The machine is designed as "wall-mounted" installation, all drives are located behind the wall, maintenance is accessed and done from behind.
Tien Tuan's system works well on both aquaeous and solvent coating solution. When customer needs to use solvent solution, the machines are designed with ATEX standard to achieve total safety in operation.
Standard machine works from 65% to 100% of its working volume. Upon customer's request, capacity range can be extended from 40% to 100% in order to cater production demand.
Operation, report, security, etc. are performed via HMI or industrial PC. Upon customer's request, control system can conform to 21 CFR Part 11.
Machines are ready for SCADA integration which is provided by Tien Tuan to achieve total supervision for the factory. All critical parameters such as temperature, air flow, humidity, etc. are recorded and showed on HMI and central computer system. Operators and administrator can easily monitor performance of their equipment.
Wash – in – place (WIP) allows cleaning validation.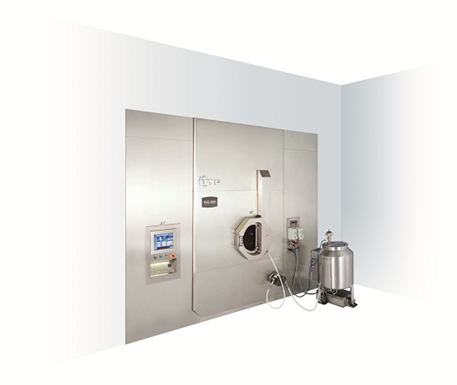 Free -standing Coating system
Baffle has different types positioned inside coating pan to facilitate mixing function. On the other hand, baffle is designed to handle tablets with small size, special shape or tablets with low hardness. By doing this, quality of products is largely improved.
Spray system integrated in the system uses peristaltic pump with non – product contact advantage. The pump is also easy to clean and maintenance.
Clogging problem of spray gun in traditional models are now cancelled by applying the most advanced Anti – bearding – Cap (i.e ABC). Operators no longer need to stop the machine during its operation in order to clean spray nozzle. As a result, it improves working efficiency of the machine.
Standard machine is equipped with Siemens PLC to control all functions, record all parameters and recipe.