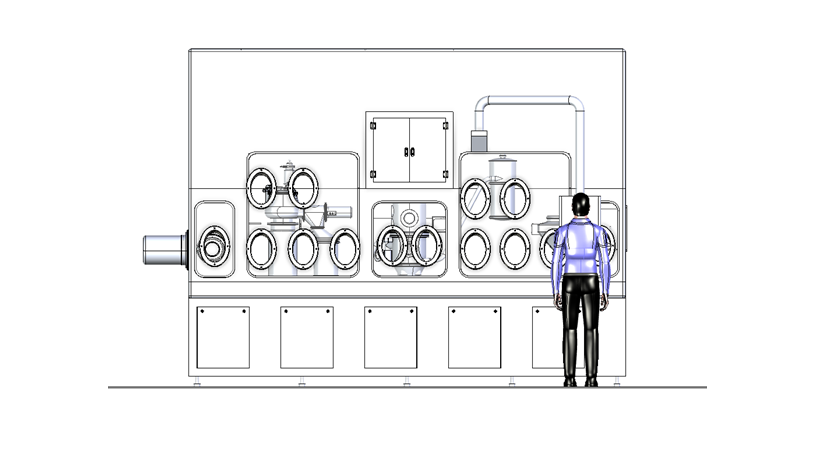 Nowadays, in solid drug processing, there are more and more API with OEL below 10 μg/ m3 coupled with human health protection is regulated stricter and stricter in all countries around the world. For these reasons, pharmaceutical companies are forced to look for containment solutions suitable with their factories.
Tien Tuan believes that by our capability in research and technology, customers are consulted thoroughly and can select the right solution for their needs.
Depending on customers' requirements on the level of containment and production scale, we specially design R&D granulation line with isolator OEB4/5 or high production scale granulation line OEB4/ 5. The system integrates contained load and unload. In addition, the system is equipped with specialized components such as split butterfly valve, metal cartridge filter, CIP, Bag-in-Bag-out filtration system, PAT monitoring sensors and isolators integrated with the system according to each level of containment required.