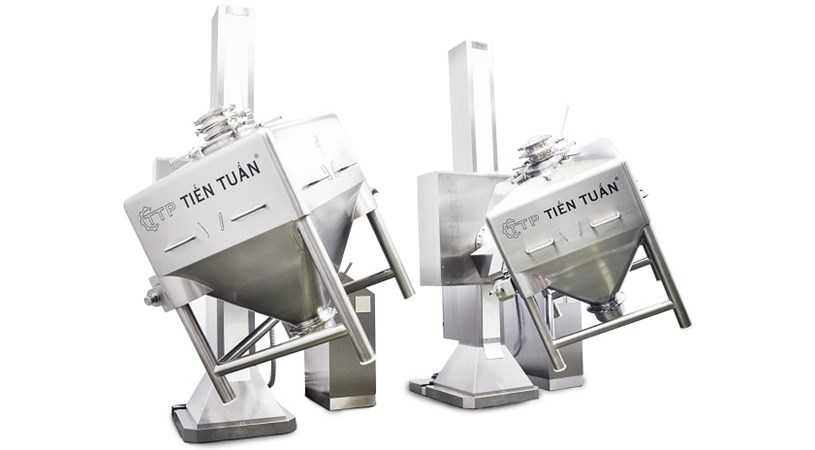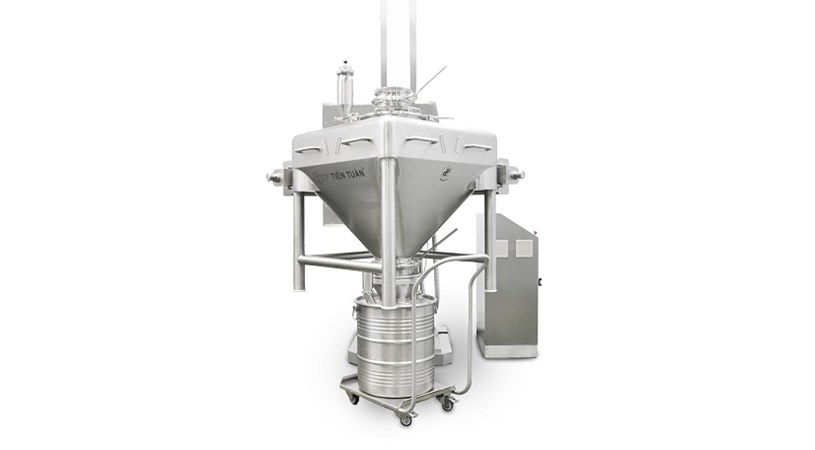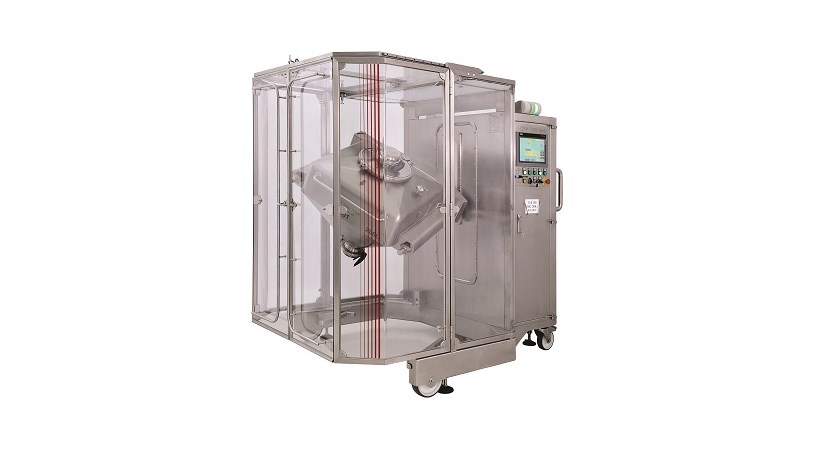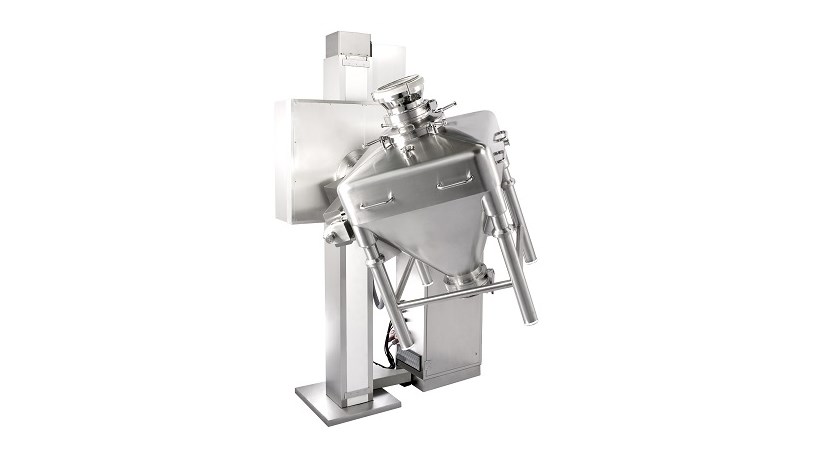 IBC Lift Blender is the best efficient method of blending powders and granules in pharmaceutical process. It helps to reduce charge and discharge time, reduce cleaning time for both machinery and room, improve containment and batch integrity.

Especially, with electric gear motor, with brake, no use hydraulic, fully clamped, even when utilities is lost, the IBC is still hold on the machine. We use ball screw, guide linear bearing instead of chain.

Flexible design: wide range of IBC sizes can be used on the same Blender.
- Efficient blending process
- The shear (baffle) allows even cohesive poor flowing materials to be blended homogenously.
- Long working life time, thanks to robust mechanical, precise design, with electric motor and guide linear bearing
- Closed process
- Safety
- Hygiene and easy maintenance.
IBC Blender is designed to be flexible, high-performance, used to mix dry powder in the pharmaceutical industry. The unit is custom-designed to adapt to limited room sizes, can be moved by wheels and able to provide a full flush.
The IBC lid make to mix evenly and increased evenly mixing at minimum productivity
It's better process quality and increased plant efficiency, gentle and effective tumbling action on an eccentric axis. The design helps to eliminate risk of segregation on transfer of batch out of blender, eliminate cleaning of blender between batches, and eliminate time and dust caused by transfer of batch into and out of blender.