TIẾN TUẤN AND IWT CLEANING EXCELLENCE (ITALY) CO-OPERATION: SUCCESSFULLY HOSTING JULY WEBINAR
(Tientuan.com.vn) - On July 30, through the online Zoom platform, Tien Tuan successfully organized the 3rd webinar in 2021 called: "Cleaning solutions in pharmaceutical production".
Within the framework of an online seminar series on: "Advanced technological solutions in pharmaceutical production", this 3rd webinar of Tien Tuan has attracted the largest number of registered participants ever.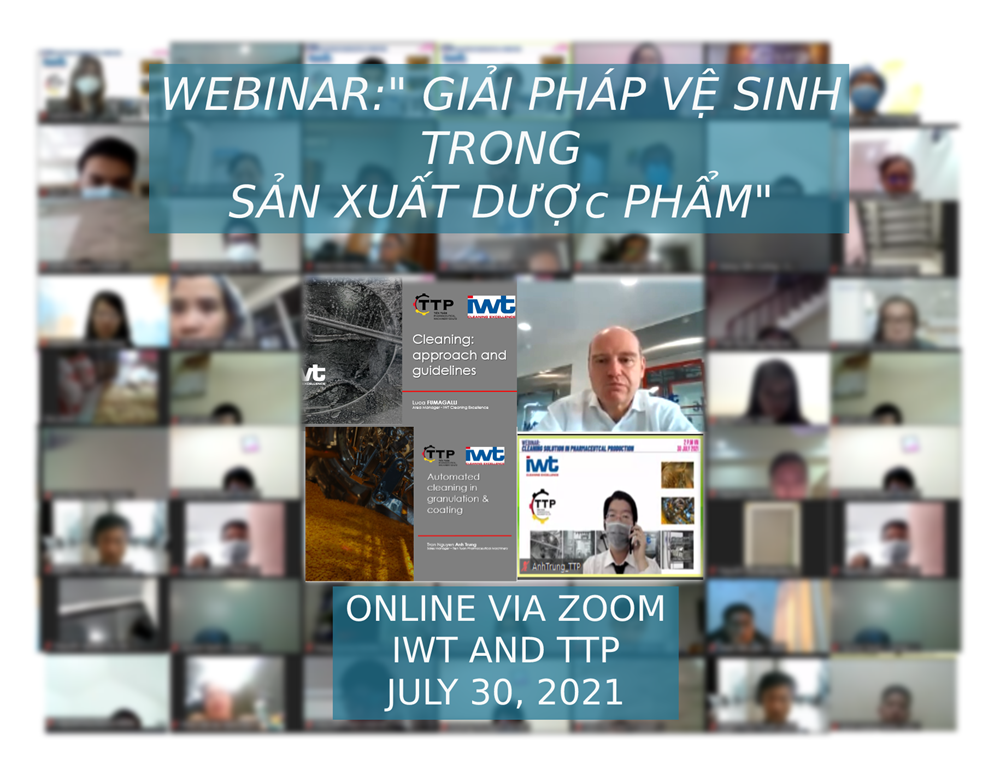 During the webinar, Mr. Luca Fumagalli - Area Manager of IWT Cleaning Excellent (Italy) shared about "the Approach and Guideline" related to cGMP, ISPE regulations on cleaning requirements in pharmaceutical production.
Next, Mr. Tran Nguyen Anh Trung - Sales Manager - Tien Tuan Pharmaceutical Machinery Company gave an overview of the automatic cleaning system in the coating system and granulation line.
Cleaning and cleaning validation is a strict requirement in the pharmaceutical industry and is a quite new topic, receives great attention from pharmaceutical manufacturing enterprises.
In each webinar that TTP organizes, in addition to the positive feedback sent by texts and emails, we always receive an increase in the number of registrations to attend the event, which is a positive signal. It shows that webinar series has brought useful values to Tien Tuan's clients and Vietnamese pharmaceutical companies.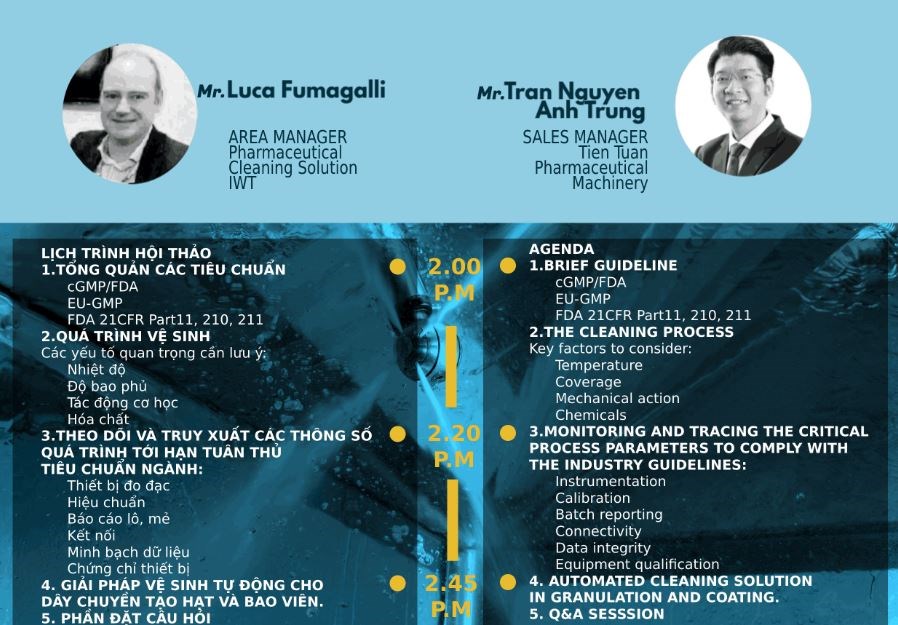 Content and Agenda webinar
The series of online seminars on: "Advanced technological solutions in pharmaceutical production" is hosted periodically with the desire to provide useful knowledge in pharmaceutical production, update important technology trends. of the world pharmaceutical industry through the presentation of guests who are experts from the US, Japan, Europe and TTP. Follow the latest upcoming seminars of TTP at website tientuan.com.vn and ttptrading.com.vn.