TIEN TUAN DONATED 200M VNĐ TO VIETNAM COVID-19 VACCINE FUND
(Tientuan.com.vn) – On June 21th, Tiến Tuấn sponsored 200 Million Dong to Vietnam covid-19 vaccine fund.
Continuing the traditional companionship and call from govermance, Tiến Tuấn wishes to dedicate our resources to country anti-pandemic campaign.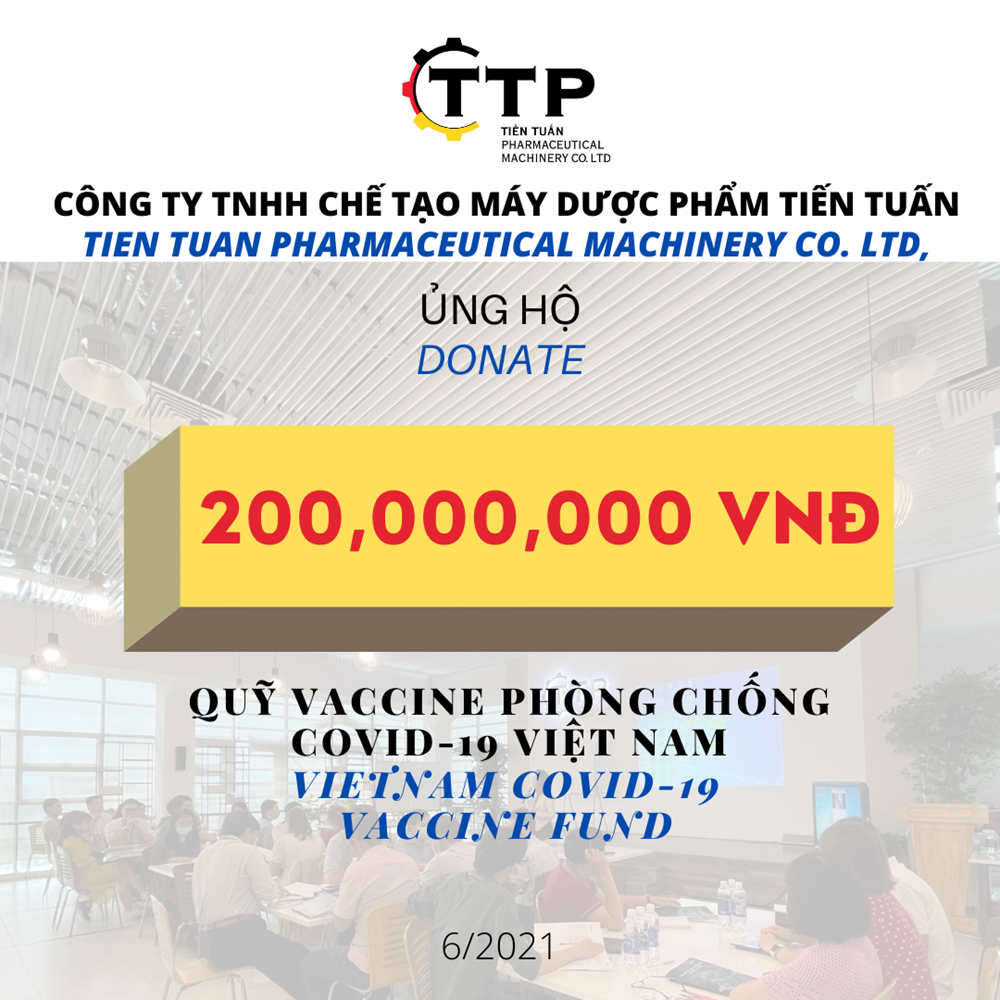 Since the outbreak in early 2020, we have strictly carried on the prevention meassures following authorities and Ministry of Healthy, disseminating regulations to all employees.
The company's activities to perform together such as: Wearing a mask 100% during the time at the company, disinfecting hands, measuring body temperature and making daily medical declarations before entering work, keeping distance, arranging deviations. meal times, prioritizing online meetings,...