TIẾN TUẤN CELEBRATE ANNIVERSARY 67 YEARS DIEN BIEN PHU VICTORY ( 7/5/1954 - 7/5/2021 )
WELCOME THE 67 YEARS OF ANNIVERSARY THE HISTORY BIEN BIEN PHU'S VICTORY (May 7, 1954 - May 7, 2021)
9 YEARS TO MAKE A DBP VICTORY
AS THE RED FLOWERS, AS THE GOLDEN HISTORY OF THE COUNTRY
TWO YEARS OF VIRUS OUTBREAK
VIETNAM TOGETHER, KEEP "GOLDEN HEALTH" FOR COMMUNITY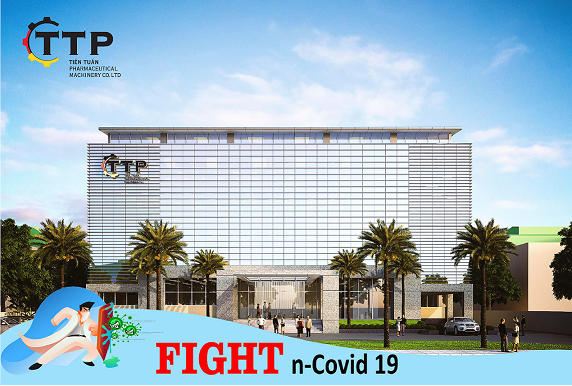 In the past, there was a glorious victory in the Dien Bien Phu Campaign. Nowadays, the Vietnamese people always uphold the government's anti-Covid-19 anti-epidemic: "Anti-covid as anti-national-enemy".
With the strong spirit of continuing the old generation tradition, each Vietnamese people is a soldier to defeat the extremely dangerous enemy Covid-19.
Tien Tuan Pharmaceutical Machinery shows strong determination and seriousness in anti-epidemic work.
💊Tien Tuan strictly complies with the 5K recommendation of the Ministry of Health:
Disinfection
Face mask
Health declaration
Not Gathering
Distance
100% of employees at Tien Tuan are disinfected, checked the body temperature before entering the company, and wear a mask during the working process, report medical when moving outside the locality.
Wishing Vietnam a successful pandemic victory as well as the glorious and majestic battle of Điện Biên Phủ that year.